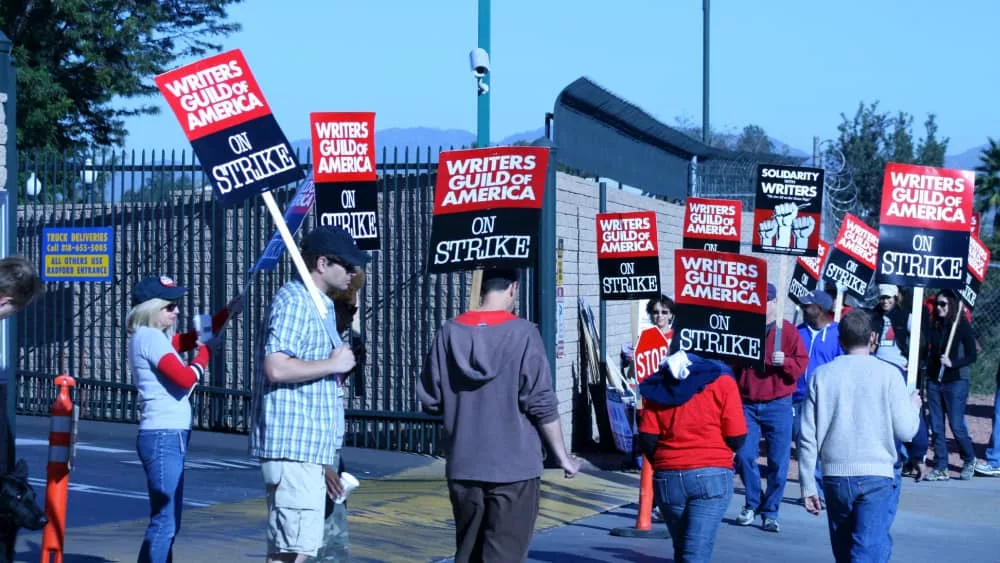 The 148-day Writers Guild of America strike, the second longest in history, will conclude on 12:01 am PT Wednesday after a vote from guild leadership which officially authorized some 11,500 members to return to work. The union and the The Alliance of Motion Picture and Television Producers finally announced the tentative agreement on a new three-year contract on Sunday night after a full weekend of work on the deal. Studios made changes to their position on issues like minimum staffing in television writers' rooms and rewarding writers for the success of projects on streaming. Then on Tuesday, the WGA West Board and the WGA East Council approved the deal, which set in motion the vote to end the restraining order against AMPTP member companies.
The WGA negotiating committee stated after its WGA West Board and WGA East Council voted unanimously to lift the "restraining order" on Tuesday, saying in part: "This allows writers to return to work during the ratification process, but does not affect the membership's right to make a final determination on contract approval." What that means is, tasks that for months were prohibited by strike rules — pitching, selling scripts, taking meetings, responding to notes — will then be sanctioned, while writers' rooms can reconvene.
Union members still need to vote to ratify the contract, a referendum that union leadership announced on Tuesday will take place between Oct. 2 and Oct. 9. Members are also being asked to attend informational meetings on the new deal that will take place in New York, Los Angeles and on Zoom in the coming days.
SAG-AFTRA still remains out on strike, and neither that union nor the AMPTP have announced any new bargaining dates. The two sides still remain deadlocked on multiple issues; so that even with the writers back at work, production cannot resume without principal performers.
Editorial credit: Mike J. Wolfe / Shutterstock.com