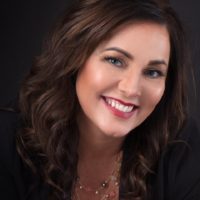 Jackie Cunningham

Jackie (Yes, I'm writing this in third person!) knew she wanted radio as a career when she was in high
school, waking up each morning in Salem, Oregon listening to her favorite morning show in Portland. So
she went on to get her AA in Radio and much to her shock, her first job would be at THAT station! Z100.
Over the next 30 years she would go on to do mornings in Wilkes-Barre, PA, on Froggy 101 (Fans of The
Office would know this as Dwight Shrute's favorite station!) as Jackie Jumper in the morning with Roger
Ribbit. You laugh, but it was a HUGE break!! Jackie went on to do mornings in Pittsburgh, Middays in
Roanoke, VA, Mornings in Richmond, VA and 15 years as half of the Jackie and Bender morning show in
Seattle, WA. Here's a fun fact, Bender is now her ex-husband and they have two kids together! (Warning
to all: Working with your spouse could lead to divorce) Jackie has most recently done middays in Salt
Lake City since 2017, but is now very excited to join the amazing team at Now 97.9 to continue to be a
part of this great cities day!
Jackie's kids, friends and pets are her everything. Her son Jordan is a sophomore at Central Washington
University and is a social media influencer with over 500K followers on YouTube (Jordan Cunningham)
and her daughter Bailey is a Freshman in high school with a quick wit (apple doesn't fall from the tree)
and a huge love of animals. Speaking of animals…Jackie lives in an HOA neighborhood but should really
have a ranch. She has two dogs, Johnny Awesome (Rescued Chinese Hairless eyeballing the World
Ugliest Dog Contest Crown in 2024) and Chad Michael Murray, half Chihuahua/Half mini sheltie. Just
imagine a Chihuahua with a needle nose. Jackie also decided in 2016 to cross "Having a pig for a pet" off
her bucket list and now is the proud mother of Barbara the pig. You can follow her on FB
www.facebook.com/Babsthepig Barbara is kind of lazing about posting but swears she'll work on that.
And she has her gorgeous rescue cat Harley Perkins Matthew Cunningham, who's gorgeous soft long
grey fur and piercing blue eyes only leave you to believe he would sounds like Matthew McConaughey if
he could talk. Alright…Alright…Alright. Jackie's best friends include Patty in Portland (BFF's for 35 years,
Sue in Minnesooooota (met while living in Hawaii when they were 21 and living the beach life) and Julie
Jensen in Provo, UT that finds humor in EVERYTHING and EVERYONE alongside her.
Jackie's favorite moments from radio would be meeting Bill Gates (At a private dinner at his house!
Yes…she IS bragging) and Tom Cruise (Don't worry…she is NOT a Scientologist), interviewing everyone
from Lady Gaga to President Jimmy Carter, being a contestant on $100 Pyramid alongside her childhood
crush Donny Osmond, flying the full hour routine with the Blue Angels without getting sick, raising over
$13 million for Seattle's Children's Hospital and the most cherished day of her radio career, being live on
the radio when the first tower was hit on 9/11. Listeners still tell her today that they will never forget
they heard the US was under attack from her first and spent the entire day with her getting updates as
they came in. Jackie's favorite charities will always include helping children, animals and anyone being
bullied.
OK…no more third person. I am SO humbled and excited to now be with you all during my afternoon
show at Now 97.9 in Salt Lake City!! I hope we laugh, cry and roll our eyes together at many, many
moments to come. I'd love to hear from you ALWAYS @Jackienation on twitter, @Jackienationradio on
Insta and @Jackie Nation on Facebook!! Let's do this!!