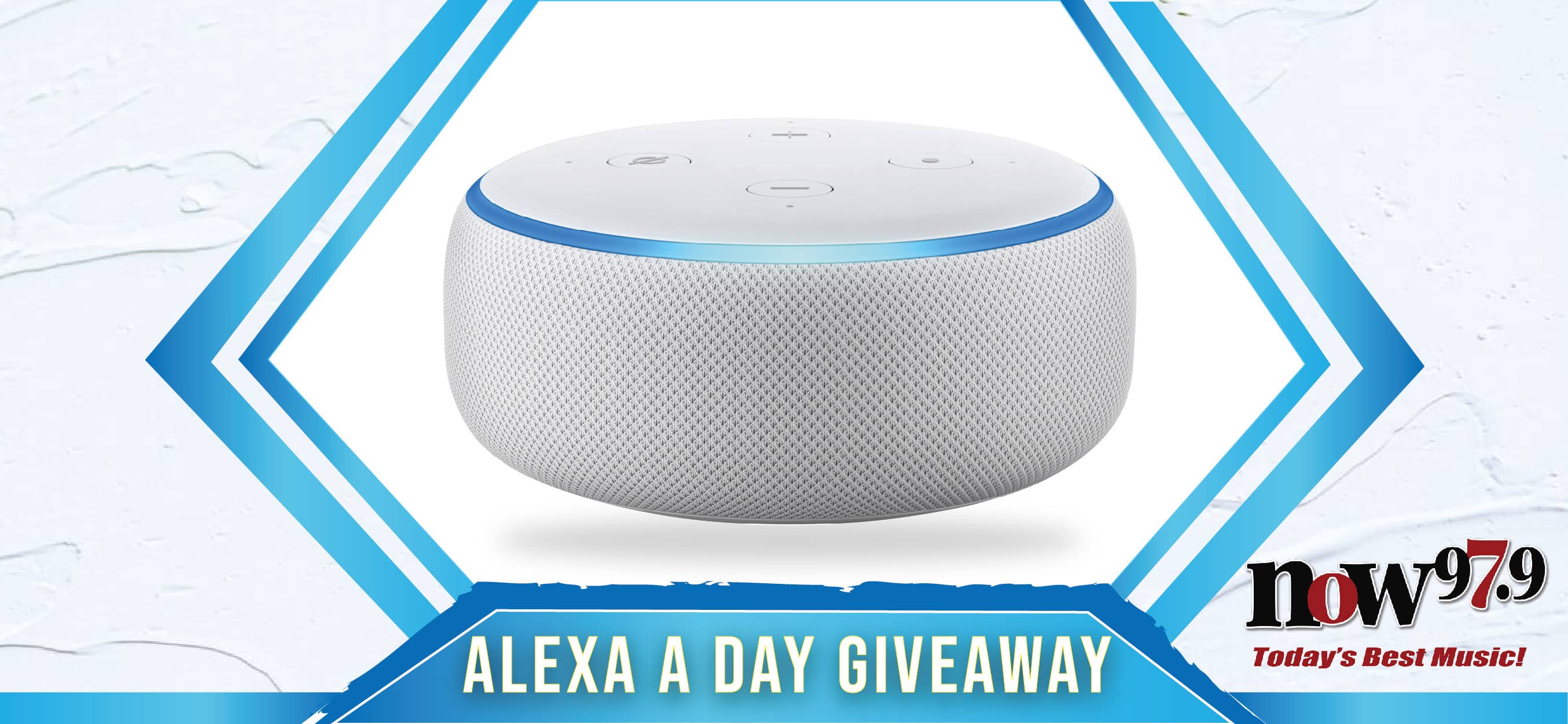 IT'S THE ALEXA A DAY GIVEAWAY ON NOW 979. LISTEN
WEEKDAYS STARTING TUESDAY AT 1:20 FOR YOUR CHANCE TO WIN AN ECHO DOT,
WHEN YOU HEAR THE CUE TO CALL BE THE 10 TH CALLER AND
WIN. THERE ARE MANY WAYS TO LISTEN TO NOW 979…ON
ALEXA JUST SAY ALEXA PLAY NOW NINTY SEVEN NINE. ON
YOUR DESKTOP AT NOW NINTY SEVEN NINE DOT COM, OR
TURN YOUR PHONE INTO A RADIO, GO TO YOUR APP STORE
AND DOWNLOAD THE FREE NOW 979 APP.