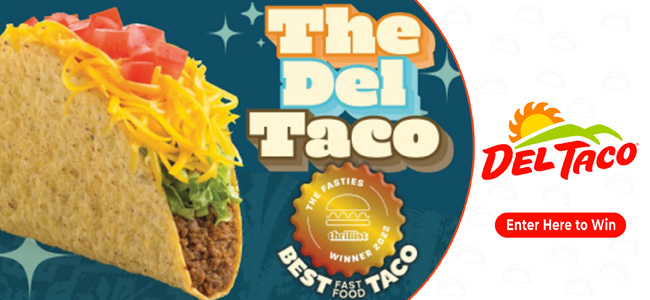 Big news. Thrillist named The Del Taco the Best
Fast Food Taco in America…again.
The Del Taco is inspired by the original and
loaded with more of everything you love, like
more seasoned beef, more freshly grated
cheddar cheese, crisp shredded lettuce and fresh
diced tomatoes in a bigger, crunchy corn shell.
To win a gift card just enter here